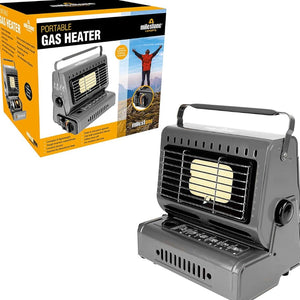 Variable Heat Control.
Specifcations:
> Size: (H)29 x (D)20 X (W)26.5cm
> Tough enamel coating
> Ceramic burner
> Swivel body allows directional heat.
> Combined temperature control and ignition.
> Variable Heat Control
> Simple clip in gas canister makes for ease for portatability
> Easy to use piezo ignition switch
> Pressure sensing safety shut of device
> Gas consumption 100gm/hr
> Output 1.3KW.
> CE Certificate
> Compact and lightweight.