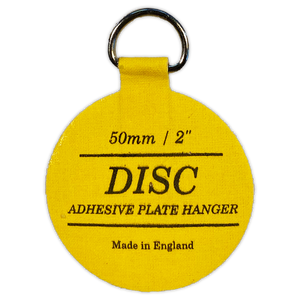 Product description
Hang your displays without having to worry about unsightly wires and clasps with this Invisible Disc Plate Hanger!
This plate hanger sticks to the back of your plate, and will hold it flat and secure against the wall. This adhesive disc won't be visible, so your stunning displays are all your guests will see!
You can mount a range of lightweight items with these including porcelain, china, earthenware, glass, plates and plaques. To remove the adhesive disc, simply soak it in water.
Size: 50mm (2 inches)
Adhesive
Gummed reinforced hangers
Will not damage plates
Invisible Disc Plate Hanger 50mm