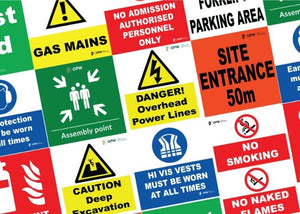 At Decwells we stock a wide range of health & safety signs.
Employers must provide health or safety signs, or both where hazards or dangers cannot be avoided or reduced in other ways.
The primary objective of safety signs is to draw attention rapidly and unambiguously to objects and situations capable of causing specific hazards.
A safety sign provides information about safety or health using a combination of shape, colour and symbols.