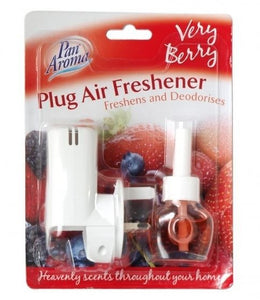 The plug air freshener from Pan Aroma freshens any room with the fragrant and refreshing scent of berries.
This fresh-smelling fragrance will banish any unwanted odours around the house.
The air freshener can be plugged in anywhere around the home and will fill any room with a fresh scent. Lasting up to 30 days to make the most of this fantastic scent.
Plug Air Freshener Very Berry
Banish unwanted odours
Fresh-smelling fragrance
Lasts up to 30 days