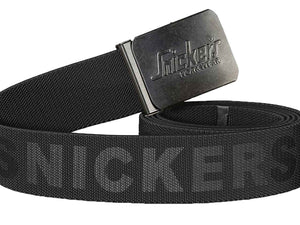 Experience this high top quality elastic belt with a distinctive antique silver finish buckle. Made from elastic and comfortable fabric.
Features and Benefits:
40 mm wide, elastic belt that shapes itself to your body.
Quick and easy lock system.
Top quality antique silver finish on buckle with Snickers Workwear logo.
Discreet, yet contemporary "Snickers Workwear" embossed on belt.