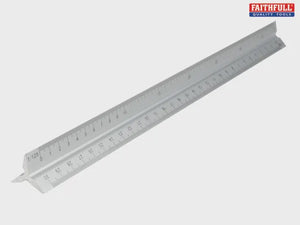 This Faithfull Aluminium Triangular Scale Rule is graduated with six different scales for precision drawing. (1:20, 1:25, 1:50, 1:75, 1:100, and 1:125). The graduations are clear and easy to read.
The unique triangular profile keeps fingers well away from any knife edge when used for cutting or scoring card etc.
Specification: Length: 300mm (12 in).