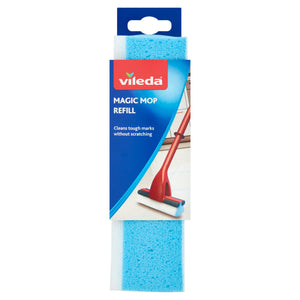 Features
Cleans tough marks without scratching
Safety Warning
Do not leave mop head to dry on the floor or on any other surfaces to avoid stains
Storage Type
Ambient
Storage
Store in dry conditions.
Preparation and Usage
Usage instructions:
Wet thoroughly before wringing.
Wringing a dry mop could damage it.
Push handle downwards to wring out water.
Repeat if you wish to wring out more water.
To fit refill, unscrew handle and slide.
After use:
Rinse and leave to dry upside down.
We recommend to replace the mop head every 3 months for optimum cleaning performance.
Ideal for tiled and vinyl flooring.
Country of Origin - United Kingdom
Origin
Made in UK